Description
Another Level of Intelligence
Twin cameras revolutionize your robot vacuuming experience, adding advanced features and bringing more peace of mind than ever before. Proprietary ReactiveAlTM obstacle avoidance makes doing obstacles automatically. Suction is stronger for a deeper clean. And an electronic water tank makes mopping smarter and more customizable. Roborock S6 MaxV takes home robotics to another level of intelligence.
Two Eyes to See
There's a reason all mammals have two eyes – stereoscopic vision means depth perception. Using dual cameras, MaxV not only sees obstacles in its path. It accurately estimates their location and size and reroutes its course around them. All in the blink of an eye. Equipped with infra-red imaging, it can also see in the dark. Combined with Roborock's renowned PreciSenseTM LiDAR navigation system, home navigation is fast and efficient every time, day or night.
Seeing is Knowing
ReactiveAI is powered by a Qualcomm® APQ8053 processor chip, which performs 50% better than the one found in the S6, driving a Tensorflow convolutional neural network employing the latest deep learning architecture. It has been trained on tens of thousands of real-world images, so it can recognize and avoid common home hazards that may trip up other robots. From stray shoes to pedestals, to cables, and more. Even pet waste.
Avoiding the Unknown
Depth perception means MaxV avoids more than what it recognizes. Any object – down to as small as 5cm (2in) wide, and 3cm (1.1in) tall – can be seen and bypassed. It'll safely work its way around forgotten toys, pet bowls, misplaced cups of morning coffee. Ideal for busy homes.
Built for Privacy
When it comes to a camera in the home, privacy and security are critical. Every image ReactiveAI processes is captured and deleted in an instant.
What Lies at Home
See what obstacles are on your floors with icons1 placed directly onto the screen. Viewed along with the route map, what S6 MaxV has seen and the routes it has taken is instantly Clear. Showing you any problems that need your attention and surprises lying in wait.
Suction to the Max
The strongest fan in a Roborock vacuum takes a bow. This 2500Pa2 HyperForceTM stormer is 25% more powerful than in the Roborock S6, giving MaxV the grunt to better capture fine dust from floors and reach deeper into carpets.
Reach More Floors
Multi-level Mapping systems use PreciSenseTM LiDAR and visual scene recognition to recognize different levels of a home automatically4. Every floor can have independent No-go Zones, Invisible WallTM, and Nomop Zones. S6 MaxV locates them all without you needing to open the Roborock app.
Genius Level Mopping
Click in the 297ml SnapMopTM system to unlock a suite of advanced mopping features. Set room-specific mopping schedules. Tailor water flow by room. Use No-mop Zones to keep your carpets dry, and more. All controlled in-app.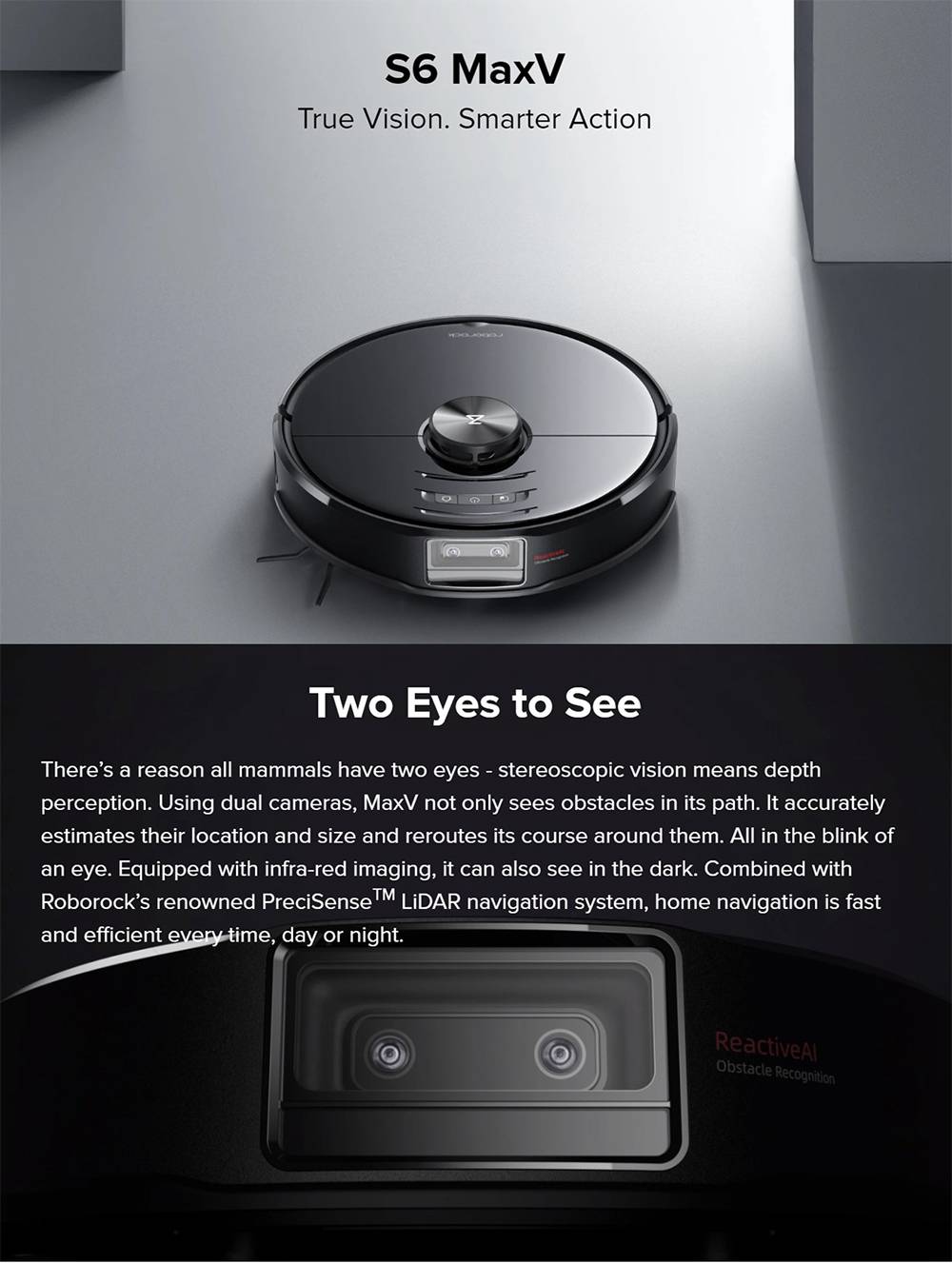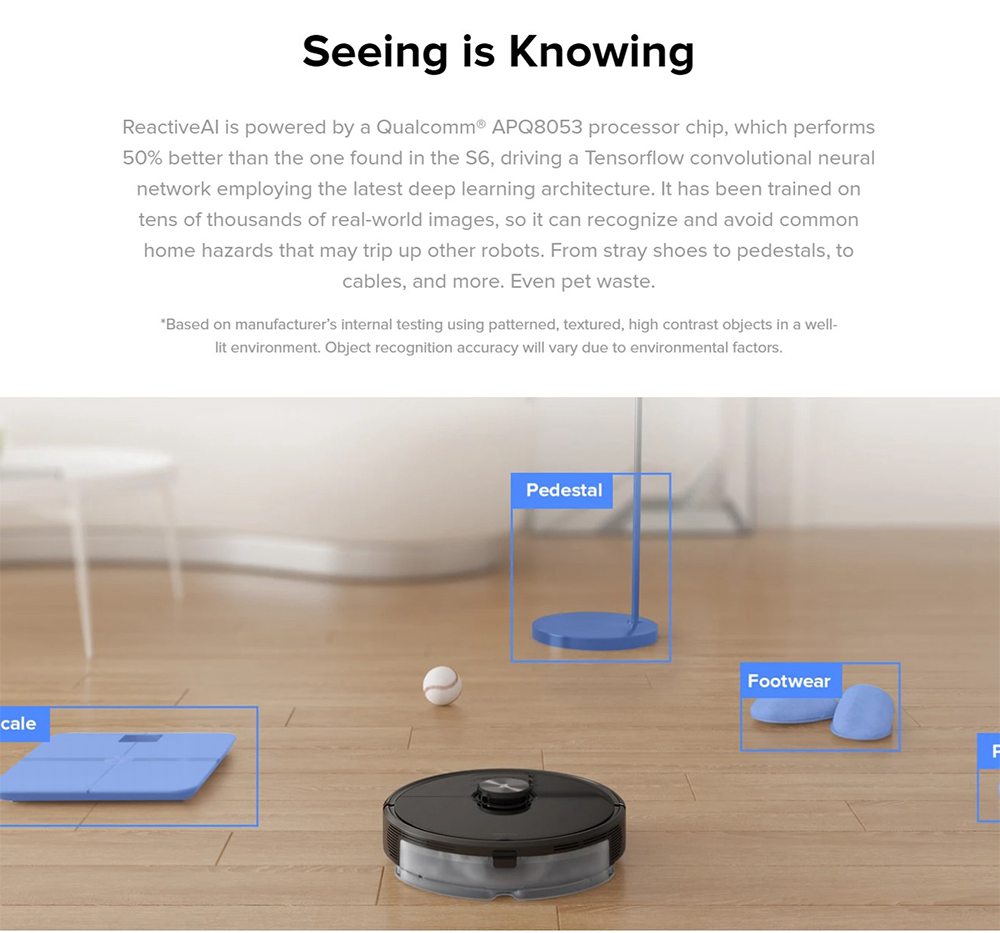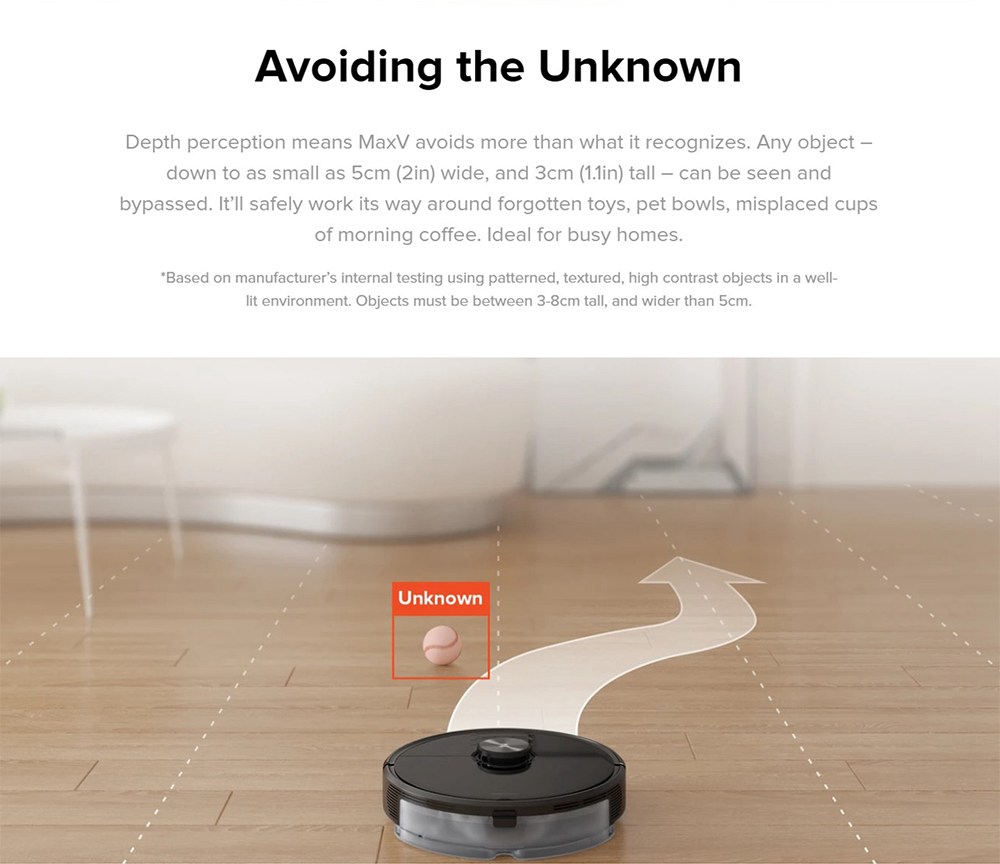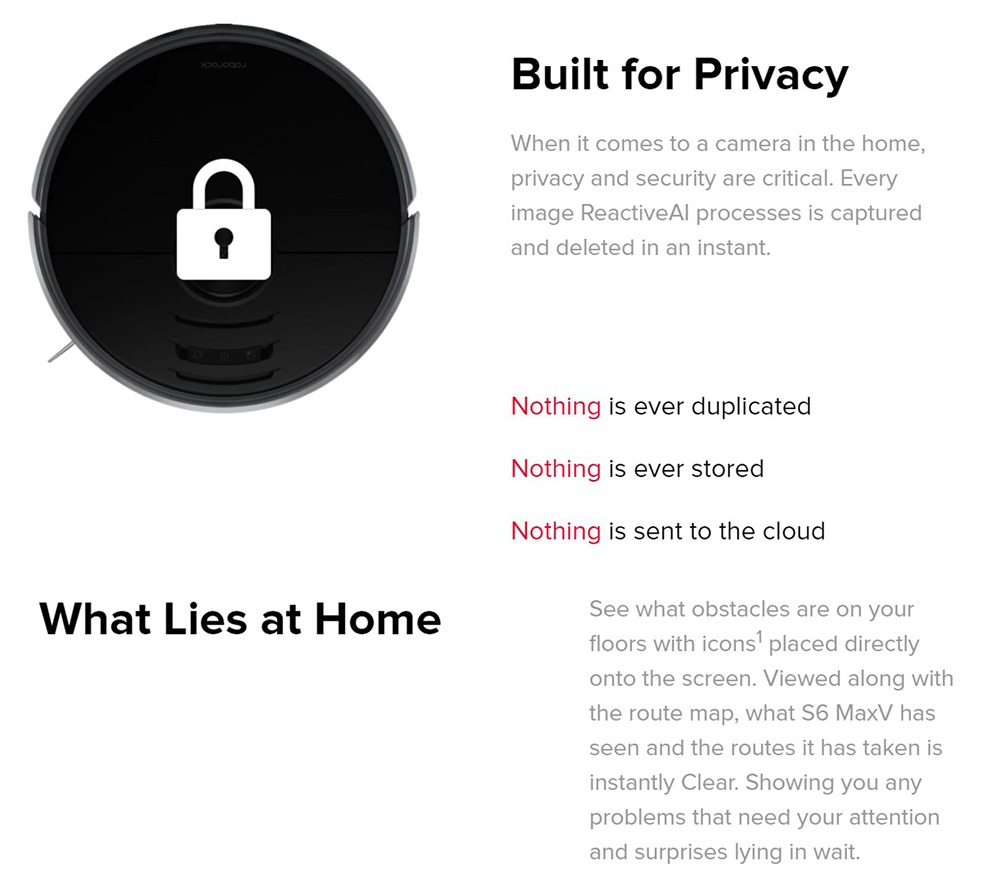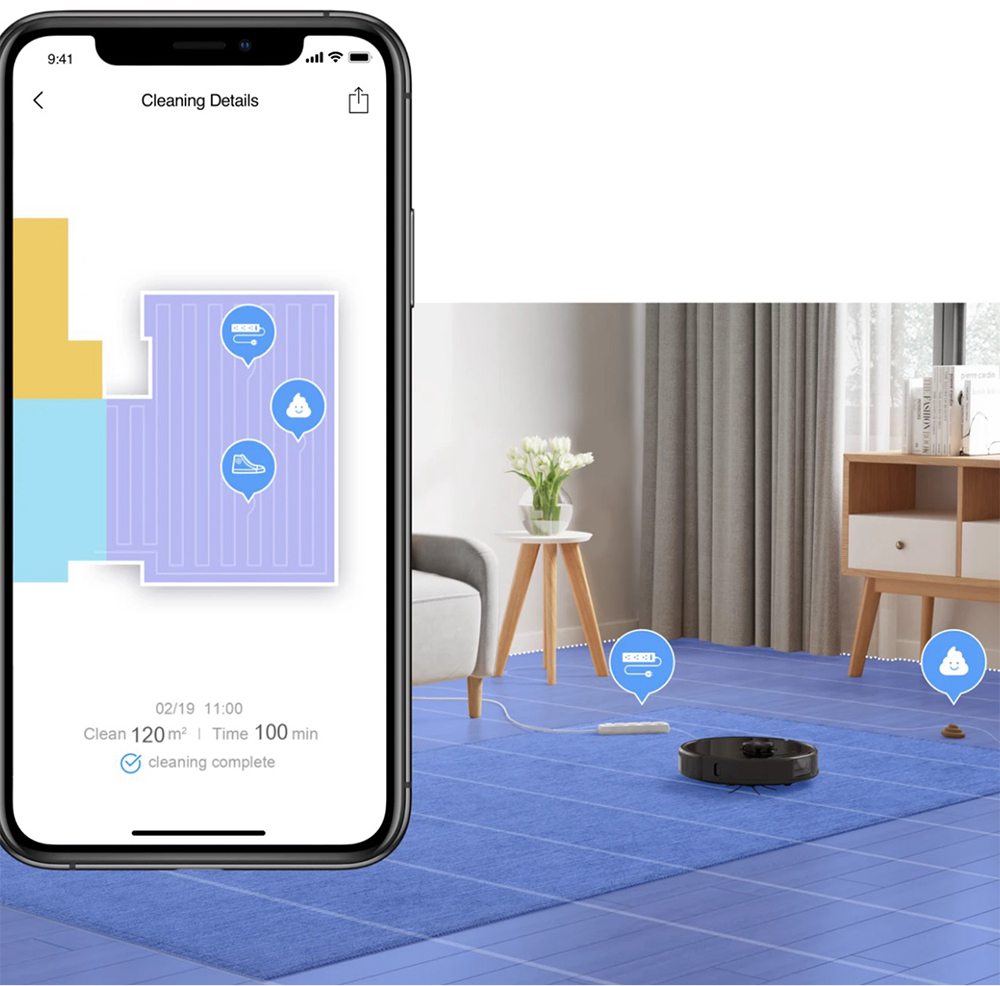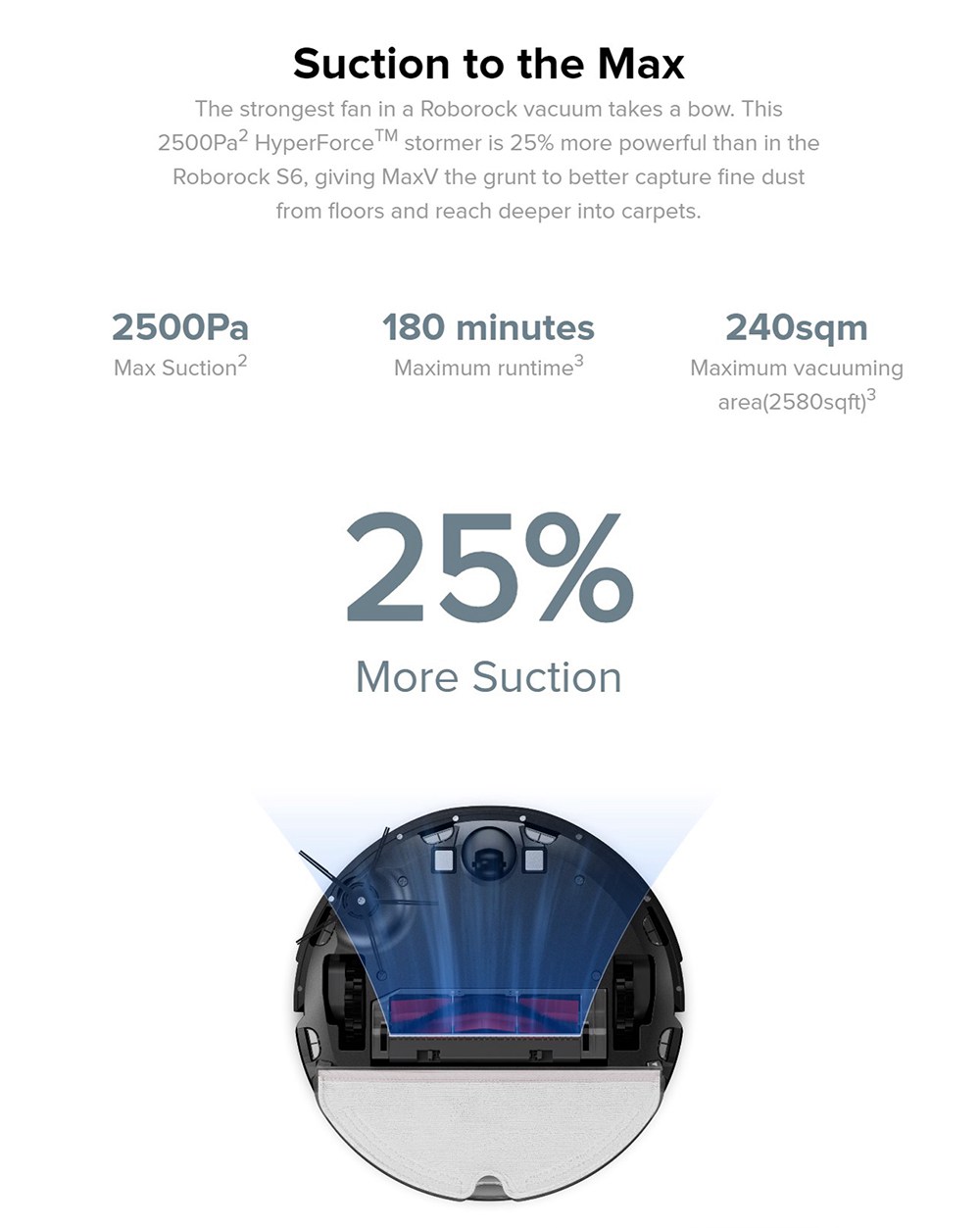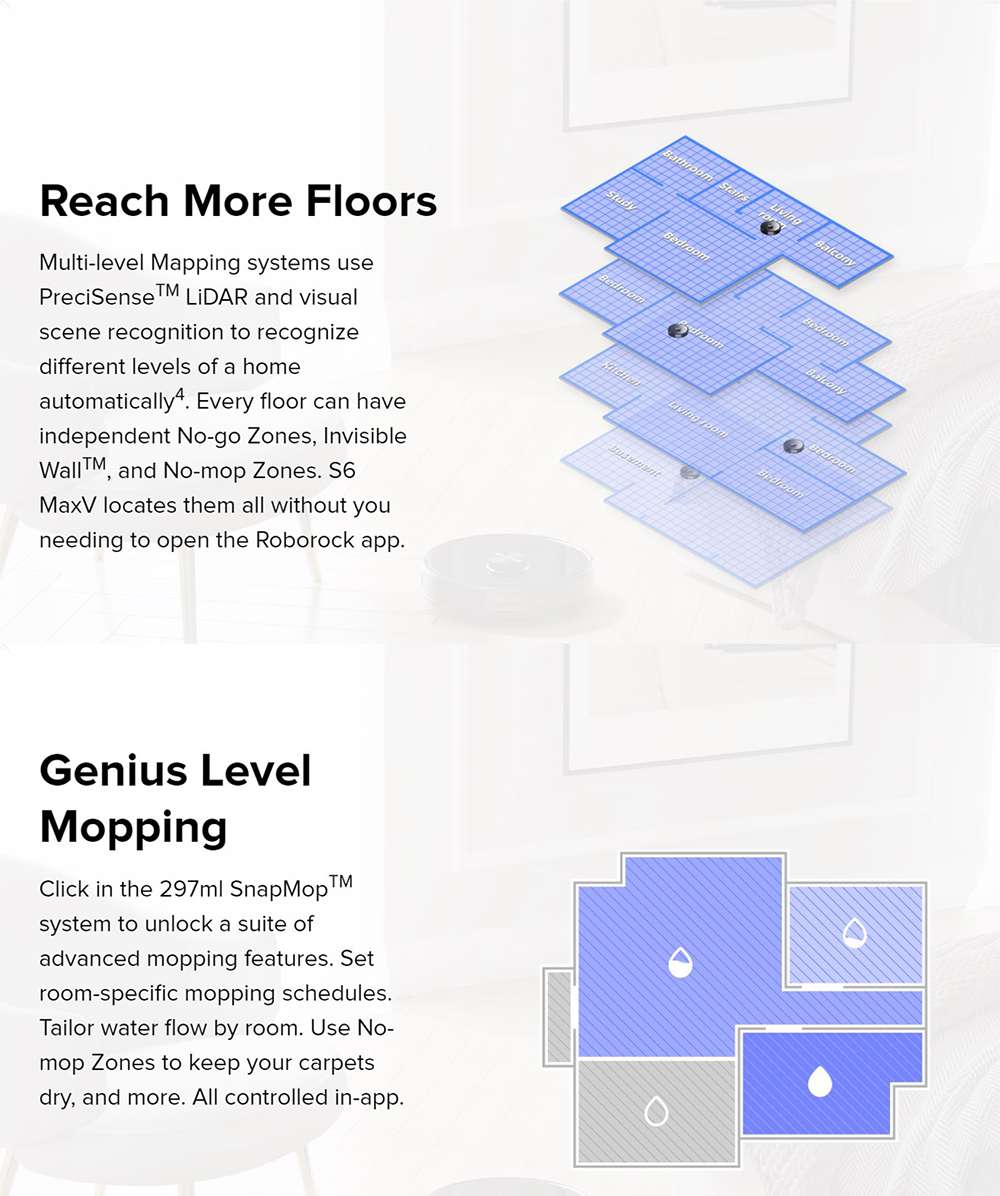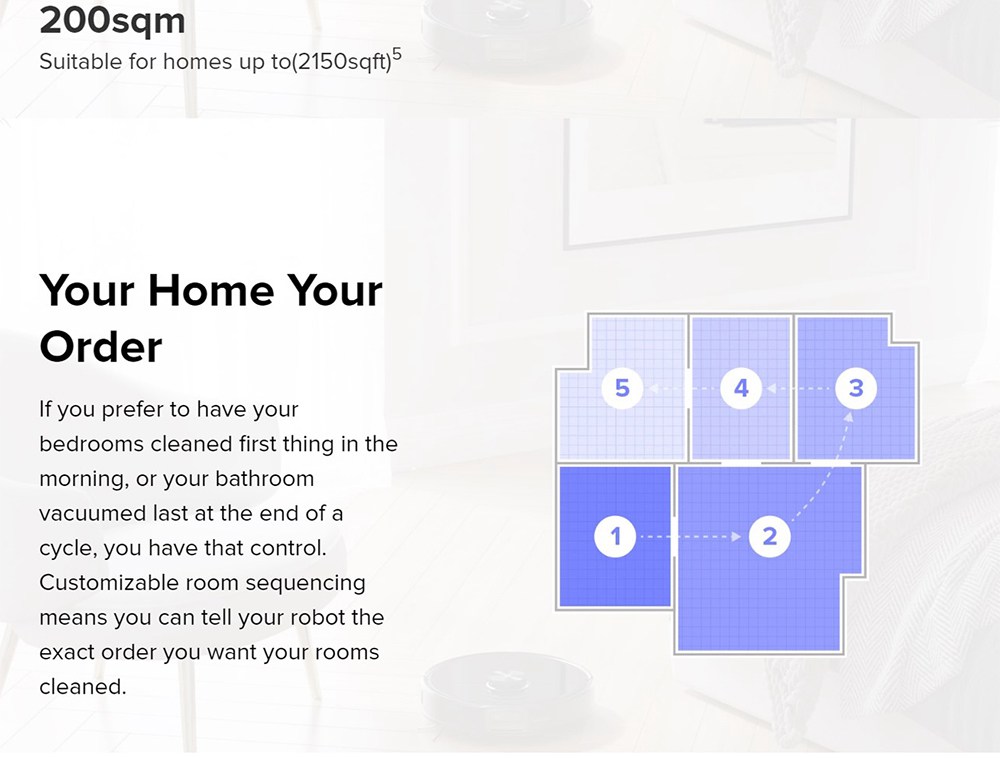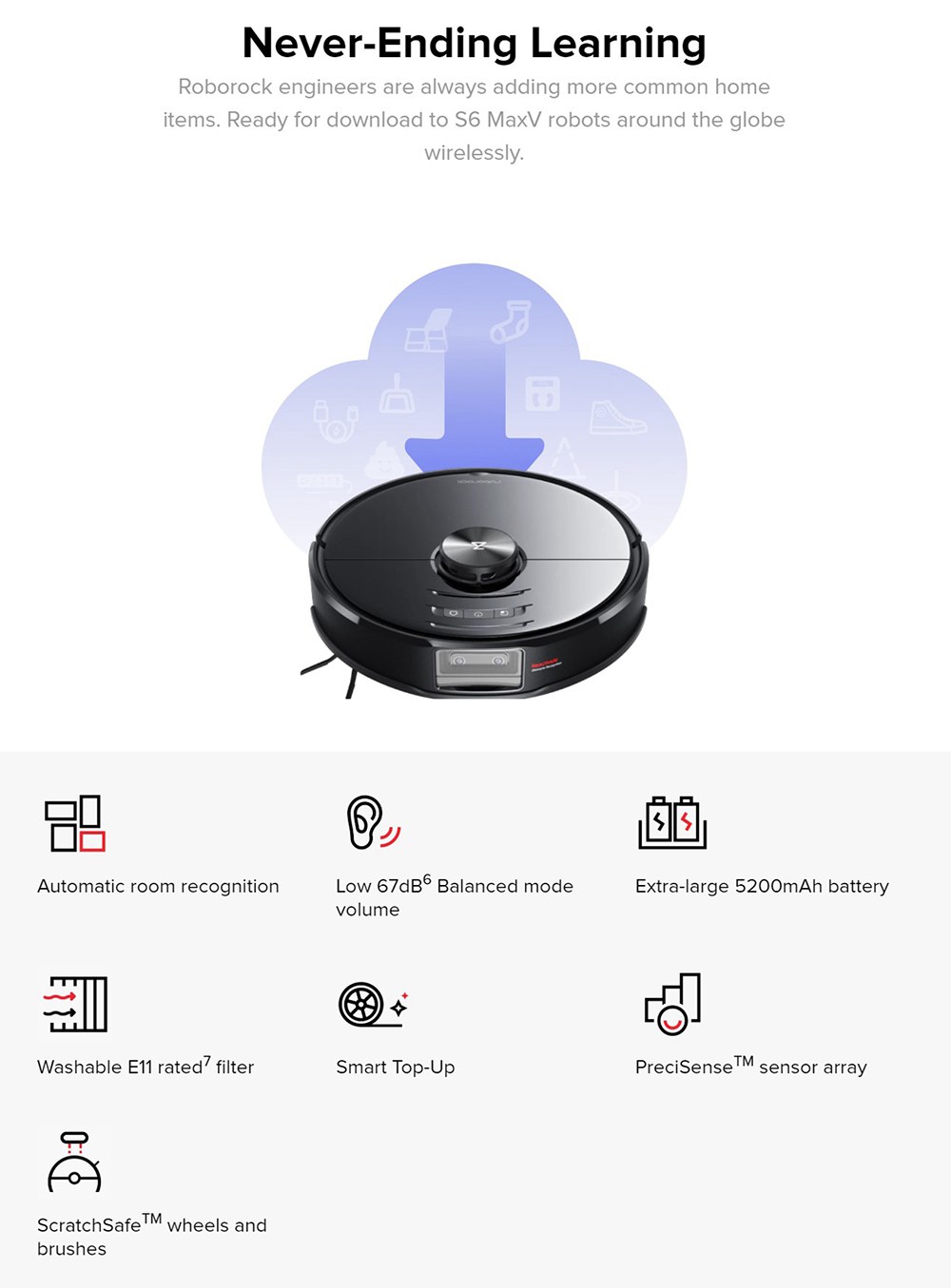 Specification
General
Brand: Roborock
Model: S6 MaxV
Material : ABS,Others
Function: Mop,Suction,Sweep,Sweep Suction,Vacuum,Wet
Feature: Lightweight,Mop,Remote Control,Schedule,Self Charging,Small,Wet
Self Recharging: Yes
Virtual Wall: Yes
Suction (pa): 2500Pa
Noise (dB): 67dB
Color: Black